If you wonder how to slice avocados easily for avocado recipes, there are actually different ways you can slice them up easily. You first need to peel the avocados, then you remove the seed of the avocados and then proceed on to slice them for recipes.
If you want to make guacamole from fresh avocados, you really do not need to slice them, as you can easily mash the fruit with a fork or your hands whichever is easy for you. You can also use a good avocado masher to mash the ripe avocado fruit (peel and seed removed) for making simple guacamole dip.
However, if you want to use avocados in recipes where you need to slice the avocados, like avocado based salads, or avocado fries or avocado chips, you need to learn how to slice avocados for different avocado recipes.
How To Slice Avocados Easily For Avocado Recipes - How To Slice An Avocado Easily 
The most easy method is to use an avocado slicer to slice the avocados easily and evenly without messing them up.
See different avocado slicers here
You can use a regular knife as well, but avocados tend to be little slippery on hands and you may not be able to slice it uniformly ( you can do it but may not be easy) with a knife. If you are using the knife to slice the avocados, make sure you use already peeled and pitted avocados which means the seed is already removed.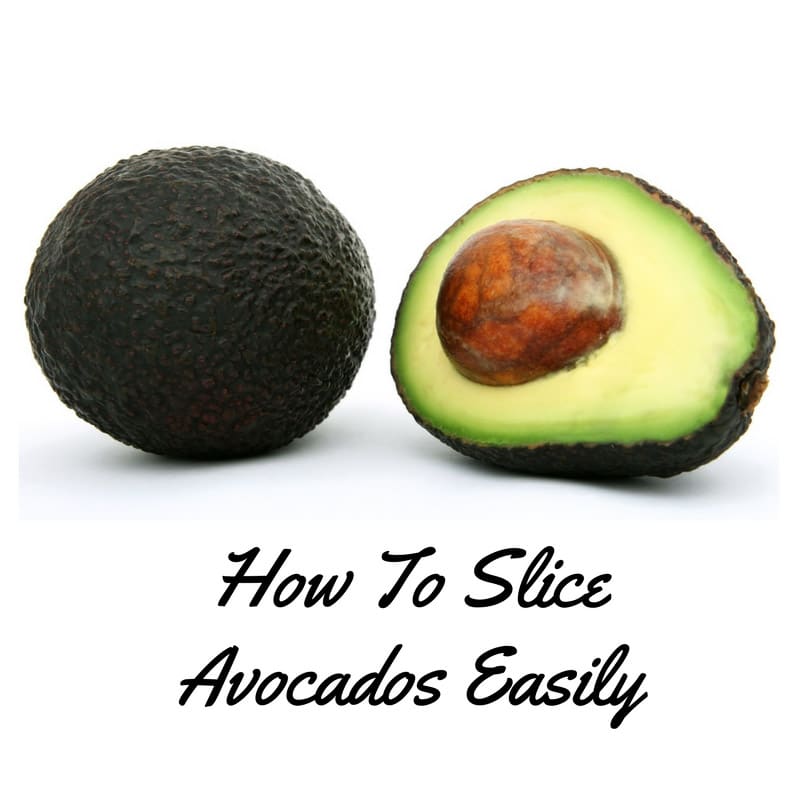 As I mentioned earlier, while you can do the job by using a regular knife, the main difficulty is with the slippery surface of avocados which makes it difficult to handle the avocados in hand and it may also be difficult to cut them evenly and uniformly.
I am sure with practice you can make it much easier, but for me it is still difficult to do with a knife and I am sure many of you will agree with me.
That is where this avocado slicer comes in hand. It is a tool which can do different things including the main job of slicing the avocados easily and evenly. Yes, it slices the avocados uniformly and it does this job very easily.
In fact, you don't have to peel the avocados in advance, because you slice the avocados while the skin is still there and the slices come out leaving the skin!
This avocado slicer also comes with a pitter which helps you to remove the pit or seed very easily. And the best thing I love about this avocado slicer is that this comes with a non slip grip which makes it super easy to handle the avocados!
But don't worry even if you have a knife for slicing the avocado, you can do the job if you learn how to do it with a knife and you learn to do it with experience.
If you are using a regular knife to cut the avocados, make sure you use a good cutting board which will help you hold the fruit without slipping.
See here a very helpful YouTube video which will show you how to slice avocados using a regular knife. 
Hope you have found this post on how to slice avocados helpful!
You might like to see my post on how to speed up ripening avocados
You might like to see my post on how to make simple guacamole dip
You might like to see my post on healthy avocado smoothie recipe