Lettuce tomato salad recipe is one of the most easy and refreshing salad recipes for summer(and other seasons as well!).
See the most easy and refreshing watermelon salad recipe here.
Lettuce is one of the best green leafy vegetables to make a very simple yet delicious salad.
Lettuce is crunchy and tasty and makes the perfect ingredient of salads. I especially love the soft, young and crunchy leaves inside the romaine lettuce hearts.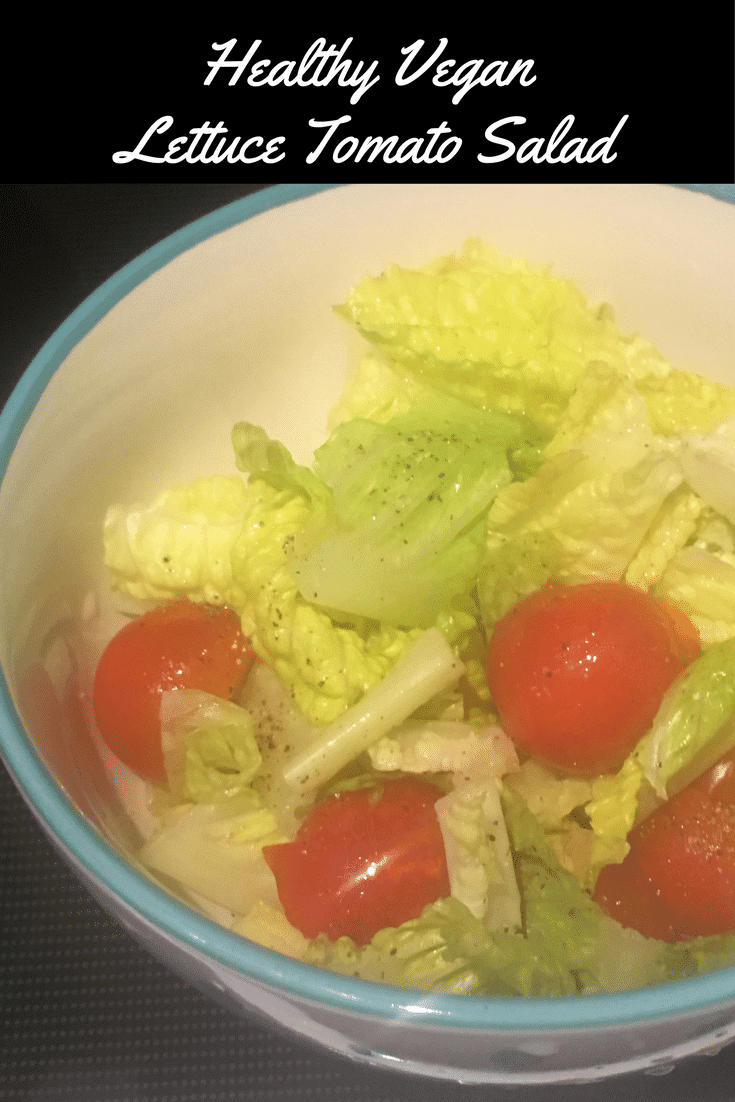 You can use a salad spinner to rinse and dry  the salad greens very easily,  and this will make your life easier if you love salads.
This refreshing summer salad is vegan salad as well. See high protein vegan salads cookbook here.
You can make use any kind of lettuce for salads like romaine lettuce or iceberg lettuce, in this recipe for lettuce tomato salad, I am using fresh leaves from the heart of romaine lettuce heads.
Romaine heart is the word used to define the young leaves from inside a romaine lettuce head. They are the most young and fresh leaves inside the romaine lettuce heads and so they will be so fresh and make great salad leaves.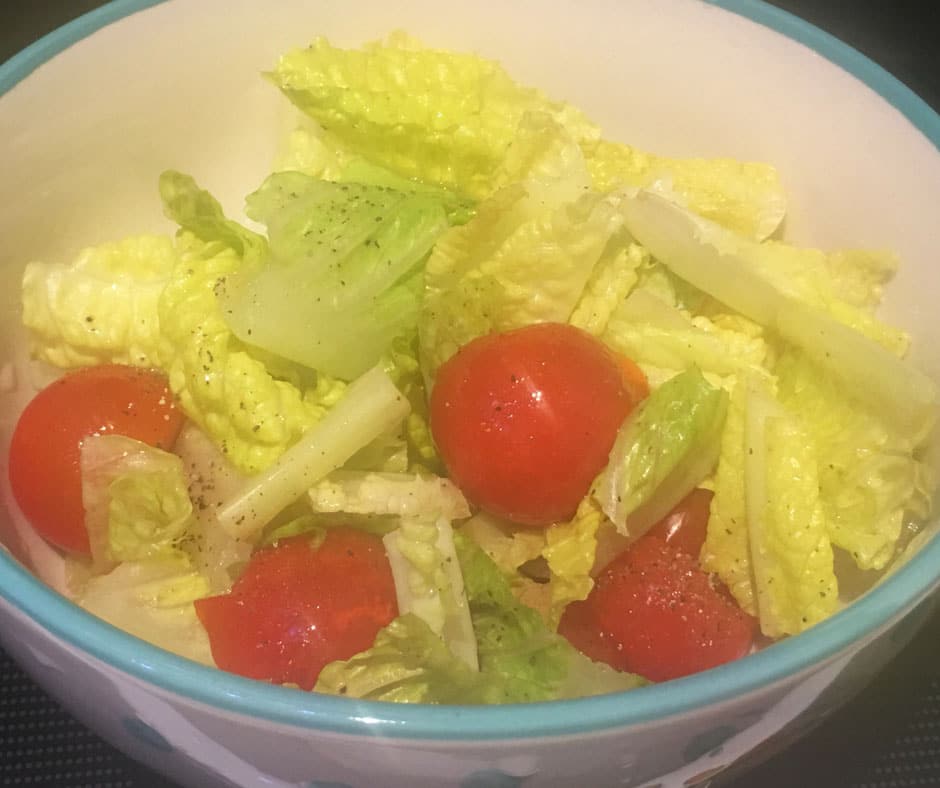 Of course, you can use the outer leaves too if you like, but definitely use the inside ones as they are so good to be used in salads.
This is a very simple, basic yet hearty and delicious green leafy salad made of fresh romaine lettuce and cherry tomatoes. You can substitute regular tomatoes for cherry tomatoes, if you don't have cherry tomatoes. But I love using cherry tomatoes for this salad as they look so good in this salad.
So here is how you can make this yummy and simple romaine lettuce salad following this easy lettuce tomato salad recipe.
Romaine Lettuce Cherry Tomatoes Salad Recipe
Ingredients 
Romaine lettuce 1 head
cherry tomatoes 8 to 10
lemon juice 2 tablespoons
salt as required (I prefer a little salt like 1/2 teaspoon)
black pepper powder 1 teaspoon
olive oil 2 to 3 tablespoons
Instructions 
Gently tear the leaves from the romaine lettuce head.
Wash all the leaves gently and dry them but make sure they are very clean. In case you don't want to use all the leaves, go for the inside ones as they are the most fresh. As I mentioned earlier,

you can use a salad spinner to wash and dry the leaves.

Chop the leaves or you can gently tear them with your hands.
Wash the cherry tomatoes too, you can cut them in half if you like it that way, or you can use them whole. If you are using regular tomatoes, cut them into medium sized pieces.
Transfer the chopped lettuce leaves and cherry tomatoes to a large bowl.
Add the salt and lemon juice, and also black pepper and olive oil.
Toss all ingredients gently until well combined. Scoop out the contents to salad bowls and serve!
Hope you found this simple and basic lettuce tomato salad recipe using romaine lettuce and cherry tomatoes helpful!