This quick and easy homemade guacamole recipe is made of very few ingredients and you can easily and quickly make this guacamole dip in no time, and it is so delicious.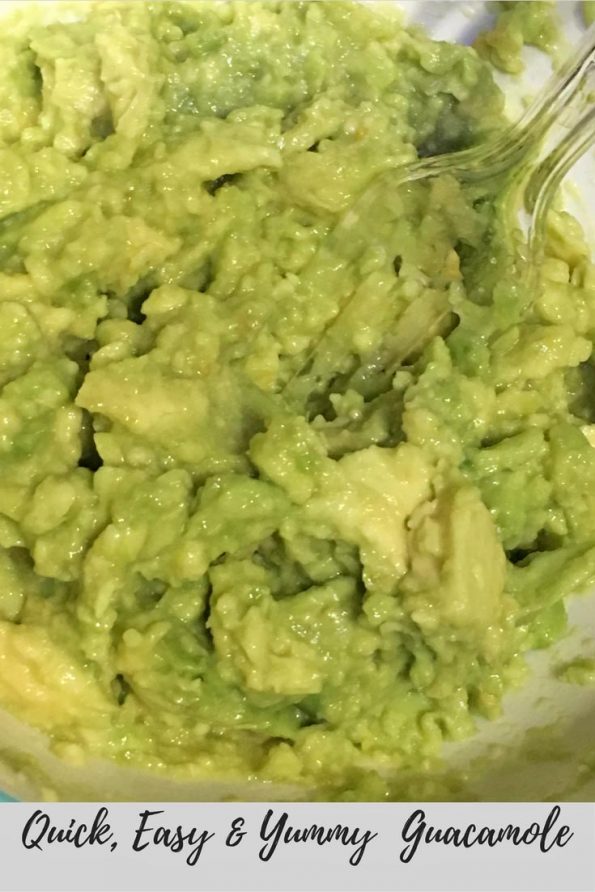 Earlier I had posted another very simple guacamole dip recipe with lime juice, which too uses just three ingredients in its preparation.
This easy homemade guacamole recipe is another easy and quick guacamole dip recipe with few ingredients, but the ingredients that we use here are different from the ingredients in my previous post.
Avocados are awesome and somehow I underestimated this fruit for a long time.
Nowadays, I love avocados whether they are served as guacamole or they are just served plain raw with some salt or lime juice or even some fresh yogurt.
I also love to enjoy avocados with eggs, and avocados when paired with eggs make great breakfasts.
See here my post on avocados and scrambled eggs breakfast recipe, which is healthy as well as delicious and easy and quick to make!
This easy homemade guacamole recipe, as I mentioned above, uses very few ingredients, just four ingredients to be exact, and that includes salt.
You can always add a lot of other things to your guacamole for extra flavor, but having few basic recipes with just enough ingredients to make it taste good are definitely needed and you can always add more to it as needed.
This easy homemade guacamole recipe is such a basic guacamole recipe with just four ingredients and it makes a very delicious dip which you can enjoy with toast or rice or roasted veggies like potatoes and much more.
The only thing that is really very important when you make guacamole is that you must use ripe soft avocados to make the guacamole. If you buy avocados that are not ripe, please wait until they are ripe enough for best results.
You can use brown bags to make the avocados ripen faster.
Just put the avocados inside the brown bags and keep them in the kitchen counter, if possible near a window where the sunlight falls, so they will ripe faster.
This recipe for guacamole is as easy as peeling the avocados, removing the pit (you can use an avocado peeler to do the job easily) and mashing the avocados (use a potato masher if you like) and just adding the other ingredients, mix them together and done, and you have got a great dip to enjoy for dinner!
I have used garlic and olive oil in this recipe, which are tow main ingredients which adds flavor to this easy homemade guacamole recipe.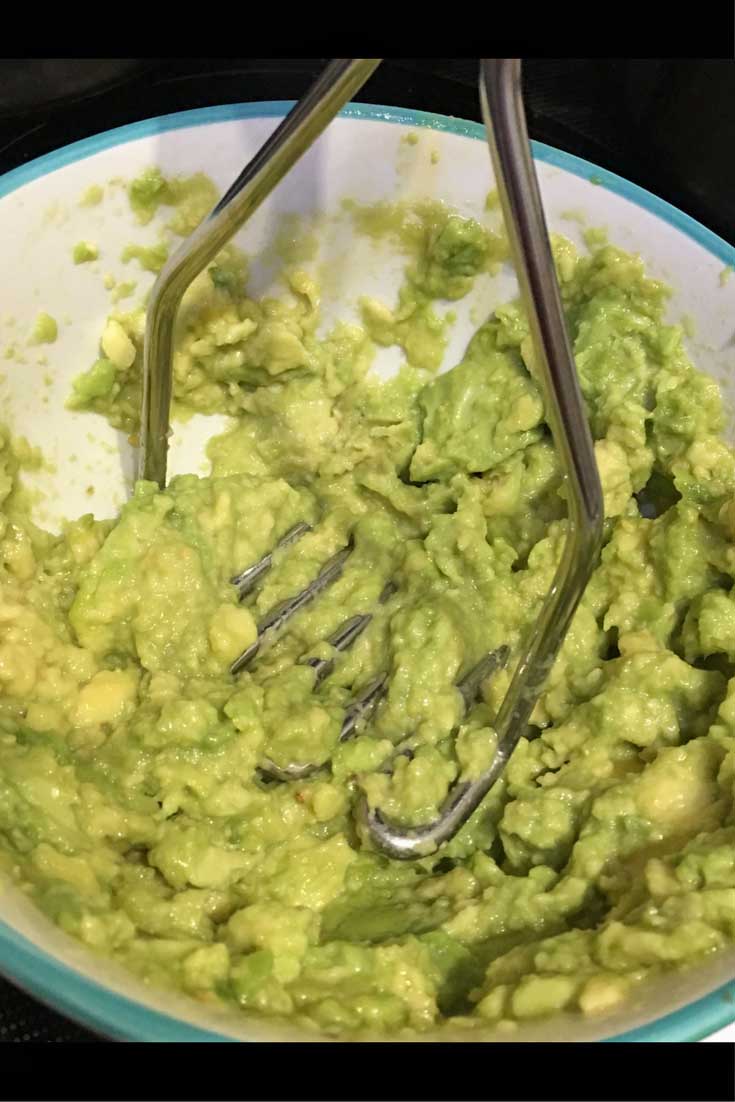 You may also use few drops of garlic olive oil instead of using garlic and olive oil separately.

So here is how you can make this simple, quick, yummy and easy guacamole dip following this easy homemade guacamole recipe.
Easy Homemade Guacamole Recipe Below
Easy Homemade Guacamole Recipe With Garlic And Olive Oil
This easy homemade guacamole is very simple and easy to prepare but delicious with the flavor of olive oil and garlic.
Print
Pin
Rate
Instructions
Peel the avocados and remove the seed from inside.

Scoop out the flesh of the avocados and transfer it to a mixing bowl.

Add salt, live oil and minced garlic, mash using a potato masher or fork. The garlic flavored guacamole dip is ready to be served!
Notes
You don't have to make it like a paste, little chunks of avocados in the guacamole makes it more yummy! Enjoy the garlic guacamole dip with bread toast, sandwich or rice or anything you want to dip it with or use as a yummy spread.
Nutrition
Calories:
393
kcal
|
Carbohydrates:
19
g
|
Protein:
5
g
|
Fat:
36
g
|
Saturated Fat:
5
g
|
Sodium:
16
mg
|
Potassium:
1011
mg
|
Fiber:
14
g
|
Sugar:
1
g
|
Vitamin A:
295
IU
|
Vitamin C:
20.1
mg
|
Calcium:
24
mg
|
Iron:
1.3
mg
Hope you found this post on easy homemade guacamole recipe with garlic and olive oil helpful in making easy, healthy and yummy guacamole dip.