Make simple guacamole dip using just 3 ingredients following this quick easy guacamole recipe. This is the best guacamole recipe with only basic ingredients which is really easy and quick to make.
If you are new to making Mexican recipes or if you are really new to trying guacamole dip, you might be surprised to see how delicious, healthy and simple dip is guacamole which is made using fresh ripe green avocado fruits.
After you learn to make simple guacamole dip using this quick simple guacamole dip recipe, you can easily add more and more ingredients to make the dish more exotic and fancy as you wish.
However, the basic guacamole dip doesn't need many ingredients for it to be delicious.
See the guacamole cookbook here with simple and easy guacamole recipes
You can make simple guacamole dip which will be the perfect dip for many foods (if you know how commonly this is paired with nachos or used in chipotle burritos, rice bowl etc or even in subway sandwiches).
After showing you the basic recipe to make simple guacamole dip, I will show you the extra ingredients you can add with it to make it special.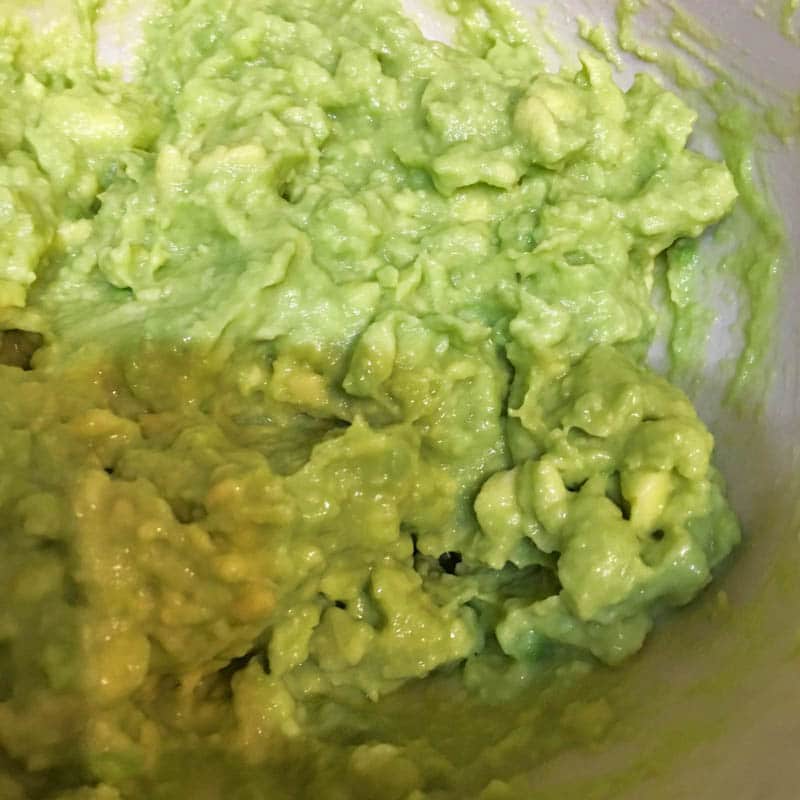 If you are in a hurry or if you have just the basic ingredients at home, you still can prepare healthy and delicious guacamole dip. One ingredient you really need is fresh ripe avocados.
If the avocados are not ripe it will affect the taste. So make sure you are using ripe avocados. You can know your avocados are ready to be used for making the guacamole dip if you know how to check your avocado is ripe enough.
So how do you check if your avocado is ripe enough for guacamole?
Very ripe avocados have brown skin. Very bright green skinned ones are not ripe and not ready to be used.
So you need the perfect ripe avocados which are not overly ripe nor under ripe ( in my experience I have found that overripe avocados works for guacamole recipes even though they are not the perfect choice. I strongly recommend not to use unripe avocados for guacamole)
When you slightly press the ripe avocados, you can feel the fruit to be soft (the unripe fruit will be often hard) and it will yield to the pressure. Unripe avocados will be rigid and hard, so you have to wait for them to become ripe to be used for guacamole recipe.
Now that you have selected the avocados to make the simple guacamole dip, you are ready to go for the recipe.
So here is how you can make simple guacamole dip using 3 ingredients.
How To Make Simple Guacamole Dip - Recipe Below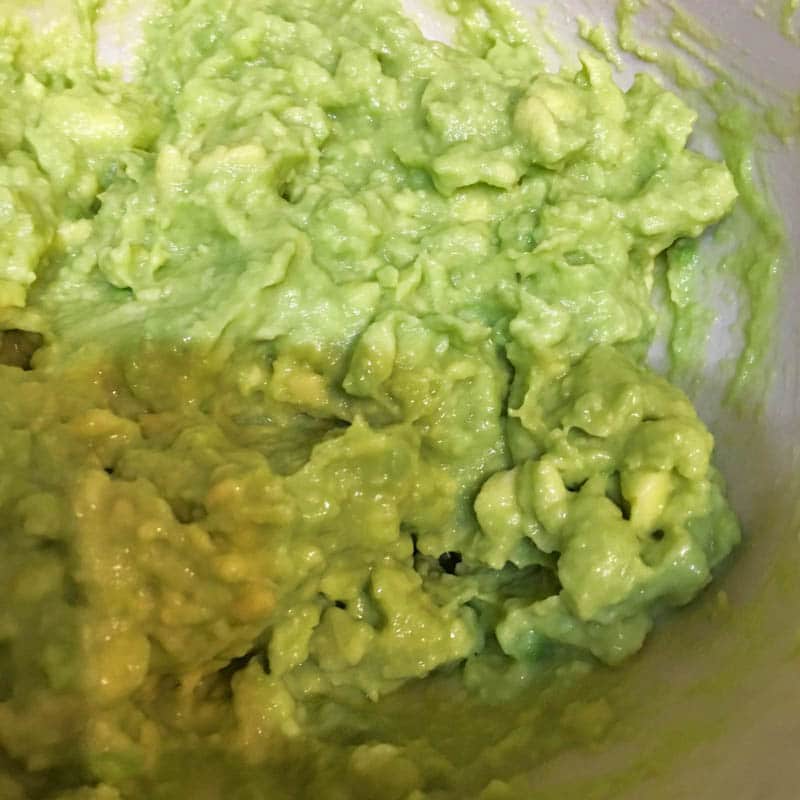 Simple Guacamole Dip Recipe
Simple guacamole dip recipe using just 3 ingredients.
Print
Pin
Rate
Ingredients
Ripe avocados 3 large

fresh lemon juice ½ of a small lemon

or 2 tablespoons

Salt as required
Instructions
Peel the avocados and gently cut through the middle to remove the seed. Or you can first cut the avocado in half, remove the seed and scoop out the flesh using a spoon. You can easily scoop out the flesh of ripe avocados leaving the skin.

Gently mash the avocados using a fork, add salt and lemon juice, mix again until well combined. Enjoy with nachos, rice, burritos, sandwiches, toasts whatever you wish!
If you want to save the guacamole dip for later use, try to refrigerate the contents or else discoloration may occur after few minutes of preparation (even though it is still delicious and healthy to be used).
More Ingredients To Make More Delicious Homemade Guacamole 
You can choose any of these below ingredients and add it to the above basic guacamole recipe
Fresh chopped tomatoes ½ cup
fresh corn ½ cup
finely diced onions ½ of a medium onion
garlic crushed ½ teaspoon (or dry flakes or powdered)
pepper powder ½ teaspoon
fresh peppers like green, yellow or red peppers chopped and seeds removed ½ cup
cooked black beans 1 cup
cooked beans of any kind you like 1 cup
cilantro or coriander leaves 1 cup
Olive Oil 1 tablespoon
You can add to this list if you like to add any more ingredients to our recipe to make simple guacamole dip!
Just add any of these or a few of these to the freshly prepared simple guacamole dip and gently mix to make the perfect guacamole of your choice!
Hope you found this post on how to make simple guacamole dip recipe helpful!
You might like to see my post on healthy avocado smoothie recipe for weight loss