You can make simple bread sandwich like a very simple and delicious soft cheese sandwich without using a bread toaster. This is the most simple cheese sandwich in microwave.
Here you will see tips on how to make the most simple, tasty cheese sandwich in microwave (without toaster).
This is an easy way to make the kid friendly cheese sandwich without toaster where you make simple bread sandwich in microwave in few minutes.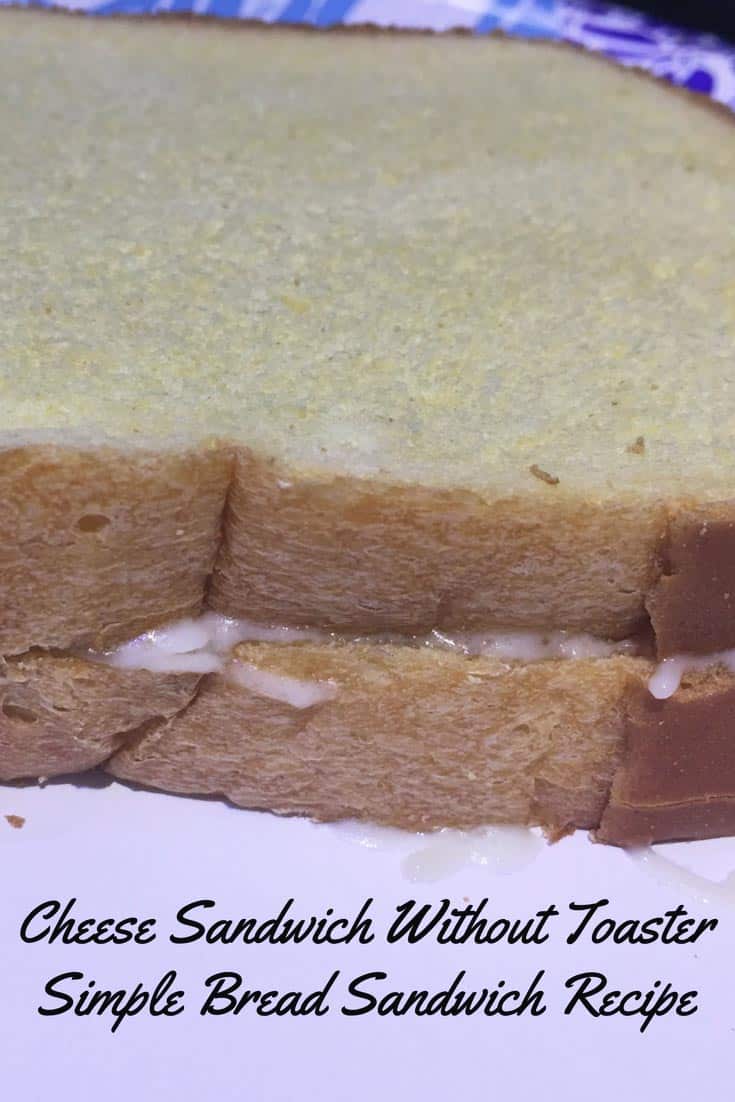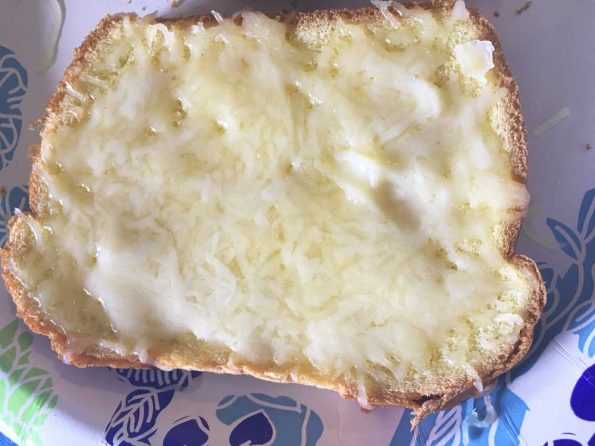 Using a good quality potato bread or any soft bread preferably white bread or potato bread is one of the best and easy ways to make a soft & kid friendly cheese sandwich without using a toaster.
Of course a good sandwich maker or toaster is a great asset for any kitchen and will help you make delicious grilled cheese sandwich in no time and many of them also helps you make more dishes.
You may also use a good quality iron skillet to make a delicious and simple toasted cheese sandwich.
However,  you can still make yummy and kid friendly cheese sandwich without toaster and enjoy a delicious and simple breakfast or snack.
I made this simple easy cheese sandwich using a microwave oven which is really quick, easy and simple, but it is possible to make bread sandwich without toaster in a conventional oven too.
The most important thing you need to make simple bread sandwich is a very good quality bread and I suggest using good quality potato bread.
You can also use white bread if that is what you prefer. I think potato bread cheese sandwich tastes the best and it is so easy to put it together, and kids will love it.
I really don't want to use wheat bread to make cheese sandwich without grilling or toasting, because, to me,  grilled wheat sandwiches tastes the best.
The wheat bread is more healthy because of high fiber content, but this same quality makes it less soft and so you really need to toast it or grill it for best results, especially if you are making something very simple like a cheese sandwich.
Good quality potato breads have more fiber content than white breads and they taste great even when they are not toasted. So let us start making the easy cheesy sandwich using potato bread slices.
You can use the cheese you like, but my preference is grated or shredded cheese which is free from animal rennet.
As a vegetarian, I prefer to use cheese made without animal rennet and nowadays many brands are offering vegetarian cheese free of animal rennet.
Buy shredded cheese without animal rennet here.
You might like to see my post on Amy's vegetarian mac and cheese which uses cheese free of animal rennet and is delicious and kid friendly.
So now we have a good quality potato bread and vegetarian shredded cheese free of animal rennet. The only thing you may need extra is spices like garlic powder or black pepper powder (or white pepper powder) or even oregano powder or red chili flakes or whatever spice you want to use to spice up your cheese sandwich.
If you are making for kids, I suggest you to not use any spices (especially never the chili flakes), as many kids don't like the flavor of spices.
So here is how you can make this yummy, easy and soft cheese sandwich made without a toaster and which is also made without butter.
I didn't add butter just because I wanted to keep it more simple and reduce the use of more fat as it already has cheese in it. If you prefer adding butter, you can spread butter (at room temperature) in the slices just before you add the shredded cheese. But this is simply delicious even without butter.
Make Simple Bread Sandwich -Simple Cheese Sandwich Recipe Without Toaster
Ingredients
Potato bread slices 2 (or any bread you prefer)
shredded cheese - 3 to 4 tablespoons or as more if you like
garlic powder 1 teaspoon (optional, skip if making for kids who don't like garlic)
butter 2 tablespoons (at room temperature, which can be spread on the bread)
Instructions
Slice off the edges of the bread if you wish (I usually don't do this for potato bread as they are soft in texture).
In one slice of bread, spread the butter evenly. You can use a butter knife to do this easily.
Spread the 3 tablespoons of shredded cheese (or more) evenly on top of the buttered bread.
Now spread the butter on the other slice of the bread too.
Sprinkle garlic powder on both slices of bread if you like the garlic flavor, which makes this very delicious.
Gently press the bread slices with the butter knife and put the second slice of bread (with just the butter and garlic) on top of the bread slice with cheese and gently press the slices together.
Microwave on high for 30 seconds or few more seconds until the cheese is melted.
Let the cheese sandwich cool off, serve and enjoy for breakfast, lunch or snack!
Hope you found this post on how to make simple bread sandwich in microwave - soft cheese sandwich recipe - sandwich without toaster helpful!
Notes: You can also enjoy cheesy slices for sandwich without pressing them together, just like you see below.