Instant Pot Broccoli Recipe – How To Prepare Sauteed/Stir Fried Broccoli In Instant Pot
This is a simple, delicious instant pot broccoli recipe if you are looking how to saute vegetables in instant pot using the saute function in instant pot.
This is a very easy garlic sauteed broccoli recipe made in instant pot. You can easily saute this amount of sauteed broccoli (for the amount of ingredients as called in the recipe) using a 6 quart instant pot.
The advantage of using an instant pot to saute broccoli or any vegetables is that you can make it really quickly. I only had to saute the broccoli for about 6 minutes once the instant pot was hot and ready to do the sauteing.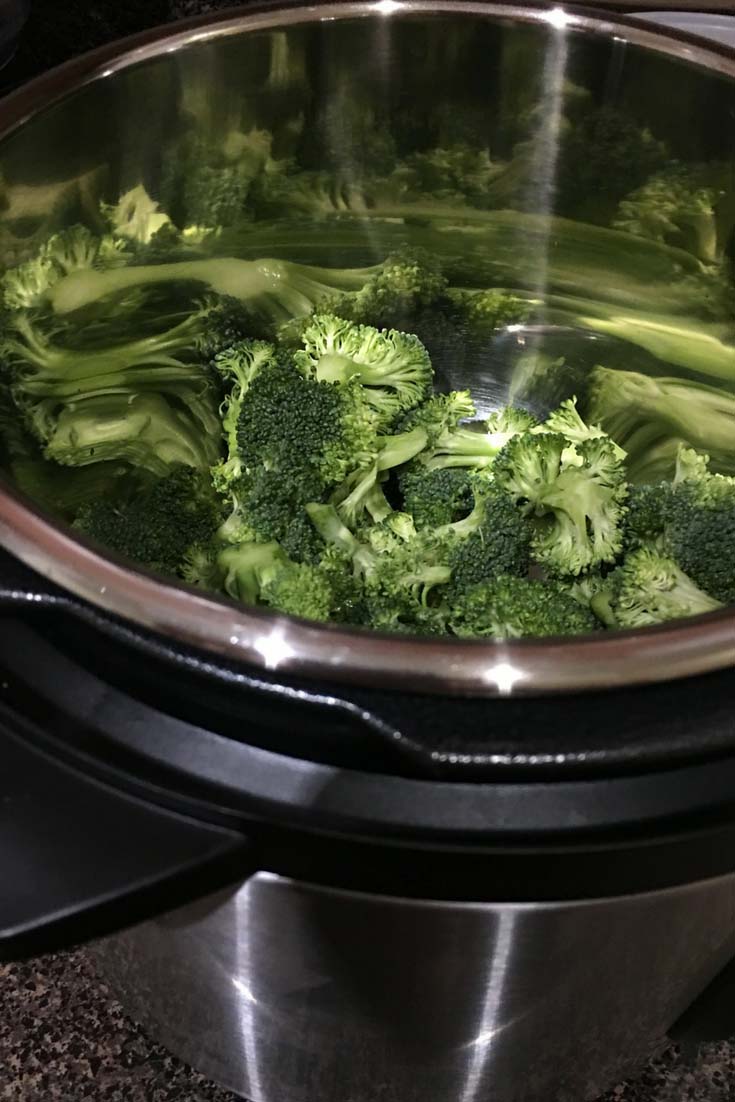 This delicious stir fried or sauteed broccoli makes a great vegetarian/vegan side which can be enjoyed with rice for lunch or dinner or you can enjoy this as a delicious, healthy snack.
I only used minimal spices and it was delicious, however you may also add more spices and experiment with flavors if you wish. I highly recommend using garlic powder and black pepper powder as called in the recipe, as the garlic sauteed broccoli with black pepper is so delicious and flavorful.
More Instant Pot Recipes In This Blog:
Instant Pot Broccoli Recipe - Stir Fried/Sauteed Instant Pot Broccoli Recipe
Sauteed garlic broccoli is simple to make, healthy and delicious to be enjoyed as it is, or enjoy it as a side with rice or any flatbread. The sauteed broccoli recipe using instant pot will also give you an idea on how to make sauteed vegetables in instant pot.
Keyword:
instant pot broccoli
Ingredients
Broccoli head 1 medium sized

salt as needed

oil 3 tablespoons

garlic powder 2 teaspoons

black pepper powder 1 teaspoon
Instructions
Wash the broccoli and separate the florets. You may cut the florets a little, but do not cut it very small as we need slightly medium sized florets to make the crunchy, delicious sauteed or stir fried broccoli.

Set it in saute mode, adjust to normal.

The instant pot will beep three times, now wait for few moments until it displays 'Hot' which means its ready to begin the sauteing.

Once the instant pot displays 'hot', add oil and transfer the broccoli florets to the inner pot of instant pot.

Add salt and saute the broccoli until the broccoli starts to turn brown, stirring occasionally. This took 6 minutes for me, you may need to watch after 4 minutes.

Press 'keep warm/cancel' button, add garlic powder and black pepper powder, stir well.
Recipe Notes
Serve the roasted or sauteed broccoli with rice for lunch or dinner, or enjoy it as it is, it is truly delicious!
Hope you found this post on instant pot broccoli recipe helpful in making easy, healthy and yummy sauteed or stir fried broccoli using instant pot.