This easy fresh fried okra recipe is simple and easy and you can make fried okra using fresh young okra or ladyfingers.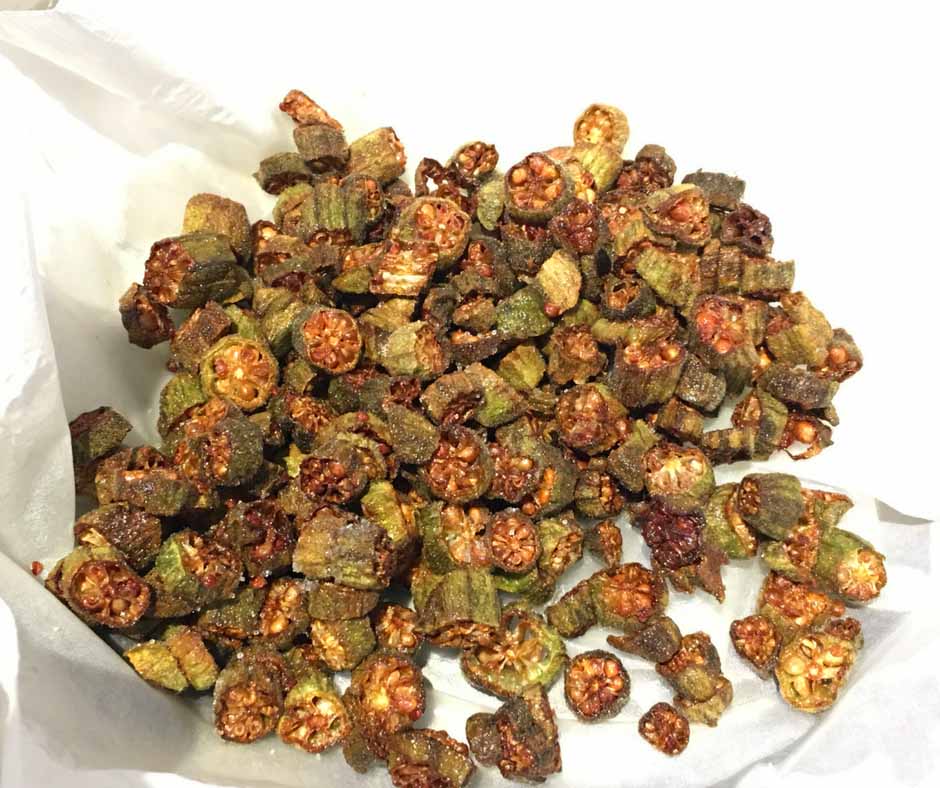 Cooking okra without slime is quite a challenge with many recipes. If you don't like the slime of okra, it is definitely worth learning the tips and tricks to get rid of the okra slime, though the slime is good for you as it is very healthy.
This is also a very simple and easy fried okra recipe without using any breading, cornmeal or eggs in it.
This easy fresh fried okra recipe is vegetarian/vegan recipe which is a great side dish for rice perfect for vegetarian/vegan lunch or dinner.
This is a dry okra dish which is great to be used as a side dish or appetizer. If you are looking for a curry with gravy you can find delicious okra curry here, which too is cooked without slime.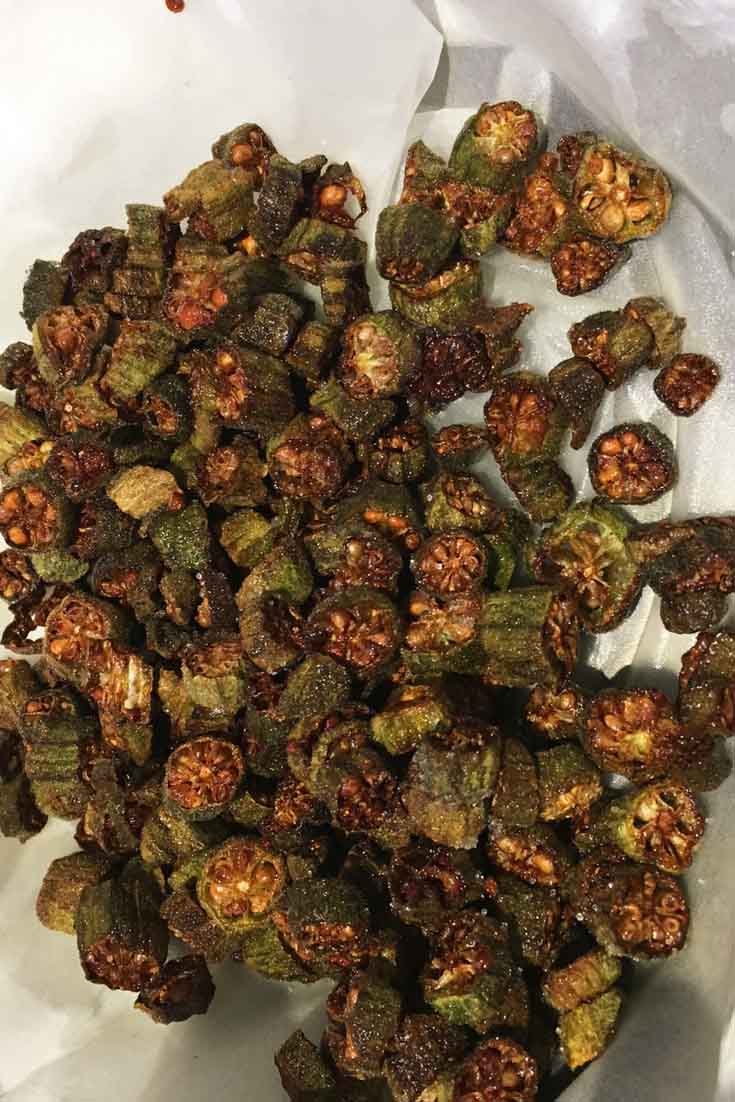 I have found that deep fried or fried okra in little extra oil makes the best slime free okra dishes. So if you really want to get rid of the okra slime, fry the fresh young okras in oil.
It is not necessary to deep fry them though, but just use a little more oil while you make the okra fry or stir fry.
To get rid of the okra slime while cooking, you can follow the instructions and tips mentioned in this recipe. Always use young fresh okras for cooking.
As the okras become more matured, the slime will thicken so it is best to use young fresh okras. In my experience, it is difficult to cook with frozen okras if you want to get rid of the slime. So I highly recommend using fresh okras that are young if possible.
Also it is important to note that we only add salt at the end after the okra is finished. For best results, make sure you don't add salt early.
So here is how you can make the best fried okra following this easy fresh fried okra recipe.
Easy Fresh Fried Okra Recipe Below
Easy fresh fried okra recipe
Easy recipe to make perfectly stir fried okra with spices.
Ingredients
fresh okra ½ lbs

oil enough to fry okra

salt as required

garlic powder 2 teaspoons

black pepper powder ½ teaspoon
Instructions
Wash the okras and pat dry using a paper towel. I laid down all the washed okras in a dry paper towel and then pat dry each of them using another paper towel. It is very important that there is no water content left in the okra and it is really dry when we start cutting them.

Cut off both the ends of each okra (which includes the thick stem) and slice the okras in round thin slices, keep aside.

Heat enough oil in a wide pan and when the oil is really hot, add the sliced okras.

Fry in medium heat for about 12 minutes or until the okra is lightly fried and the slices are not sticking to each other anymore. Make sure you don't stir the okra in between. As the okra slices gets fried the bright green color would fade, and the slime would evaporate by itself.  If you stir in between it will make the dish mushy, so make sure you don't stir the okra until they are fried enough and not sticking anymore.

Once the okra is lightly fried, you can gently flip them using a dry spatula and fry for another 2 minutes or until the okra is lightly browned.

Add the salt and garlic powder, gently mix and fry for another few seconds.

Gently transfer the fried okra from the pan before they get burnt out, to a bowl or plate lined with paper towels so they will absorb the excess oil if any oil is remaining.

Sprinkle with black pepper powder and serve hot with cooked rice for lunch or dinner!
Hope you found this post on easy fresh fried okra recipe helpful!