If you wonder how to bake an egg in the oven or how to cook an egg in the oven for breakfast quick and easily you can see the easy baked egg recipe for breakfast here.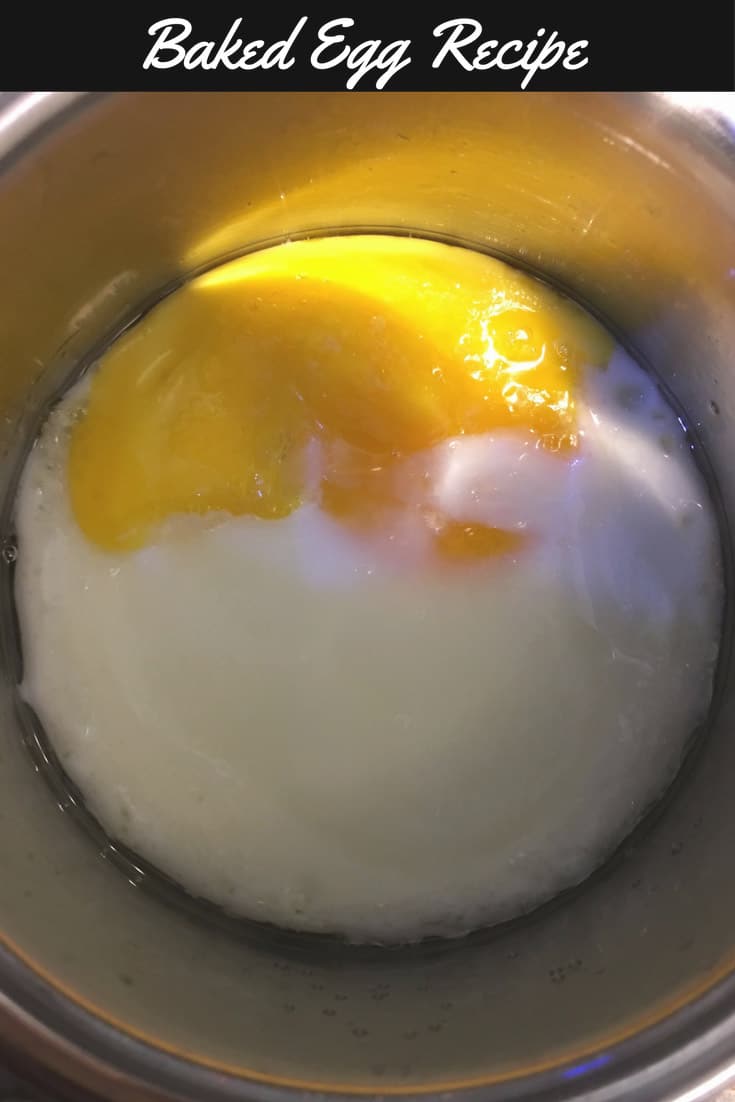 You can use small individual baking bowls as I have used here, or use ramekins or muffin trays to bake the eggs if you want to bake more than one egg in the oven or if you want to make oven baked eggs for a crowd or party!
I only added salt while baking the eggs but I recommend adding more toppings like black pepper powder or shredded cheese etc as you wish.
You can easily bake one or two eggs (separately) to make one or two servings. If you are looking to bake a single egg or a couple of eggs to make a baked egg breakfast it is so easy to do, and you just need a single serving dish which can be used in the oven.
You can use this beautiful set of ramekins to bake one or more eggs separately. This is a set so if you are a family of four, you can bake one egg in each cup at the same time.
I used a single serving stainless steel cup which is oven safe, but you may use any small sized oven safe single serving dish.
You basically just crack and slip an egg to the greased baking dish and bake it for few minutes until the yellow and white are cooked completely.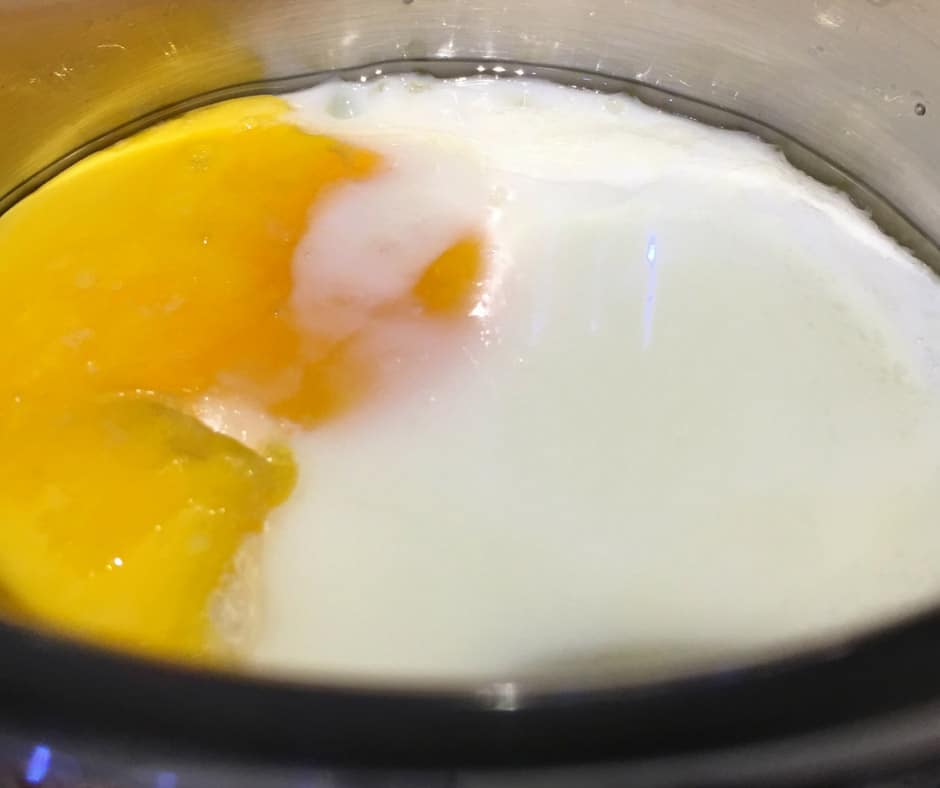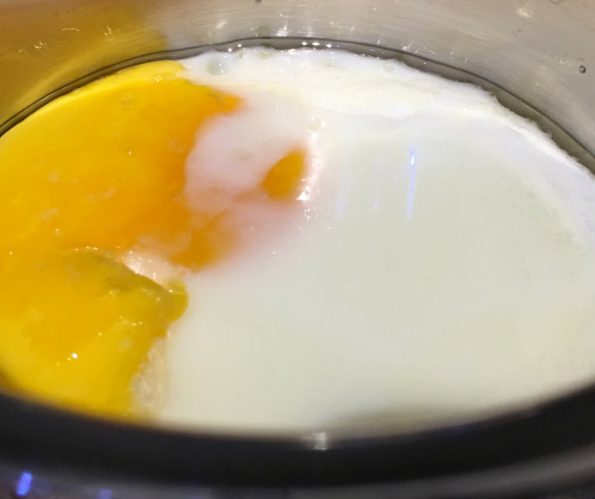 It is so easy to do and you don't need to use many utensils as you just need to use a single oven safe dish to bake the egg. This method s especially very useful, if you are cooking something in the stove top and so the stove top is not free to fry an egg.
Many of the baked egg recipes call for many number of eggs in the recipes, but if you only need a single egg to be baked or a couple of eggs to be baked (one egg needs one single serving dish), this is the best method to do so.
So here you can see how to bake an egg in the oven following this easy baked egg recipe which will help you to cook an egg easily using the oven.
Things You Need
Tongs or heat resistant mittens 
Oven Baked Eggs Recipe
An easy, basic recipe to bake a single egg in the oven if you do not want to turn on the stove! This is a very basic, simple and flexible recipe for baked egg in the oven. You can add more spices or flavorings of your choice or add cheese or butter and even bake more eggs in individual bowl (ramekins will be great) with the same settings.
Ingredients
1

egg

salt

a pinch

black pepper

as required, optional

oil or butter

to grease the baking dish
Instructions
Preheat oven to 325 degree Fahrenheit.

Grease the baking dish with butter or oil.

Gently crack an egg and slip it into the greased baking dish.

Bake for about 12 to 14 minutes until the egg yolk and white are completely cooked.

Transfer the baked egg immediately from the oven (you can use good quality tongs to handle the hot dish), or else it would affect the texture of the egg.
Notes
Serve the delicious and easy baked egg for a simple, quick and easy no mess egg breakfast.
You can serve it as it is or you can serve it with veggies like sauteed spinach or oven roasted cauliflower or toast or noodles or anything you wish!
Nutrition
Calories:
63
kcal
|
Carbohydrates:
1
g
|
Protein:
6
g
|
Fat:
4
g
|
Saturated Fat:
1
g
|
Cholesterol:
164
mg
|
Sodium:
62
mg
|
Potassium:
61
mg
|
Sugar:
1
g
|
Vitamin A:
238
IU
|
Calcium:
25
mg
|
Iron:
1
mg
Hope you found this post on how to bake an egg in the oven or how to cook an egg in the oven helpful!