Easy & Simple Strawberry Milkshake Recipe Made With Fresh Strawberries – How To Make Strawberry Milkshake Without Ice Cream
Easy Homemade Strawberry Milkshake Recipe Delicious
This easy and simple strawberry milkshake recipe is also the best homemade strawberry milkshake recipe using fresh strawberries and cream. This simple strawberry milkshake recipe without ice cream is delicious and creamy as we use heavy cream and fresh strawberries to make the easy homemade milkshake.
If you are looking for a simple strawberry milkshake recipe I would suggest you to try this easy homemade strawberry milkshake recipe as this is the best strawberry milkshake recipe which you can make really simple and easy with very minimal number of ingredients.
You can see here strawberry milkshake products available to buy online, make sure you check the ingredients and product descriptions if you buy any of those as some of them are real protein powders meant for adults, there are other kid products too which you can see on the page.
OK, back to the strawberry milkshake recipe we were discussing, as I told this is a very simple strawberry milkshake recipe with the basic ingredients so you can always add more ingredients of your choice and experiment with the flavors.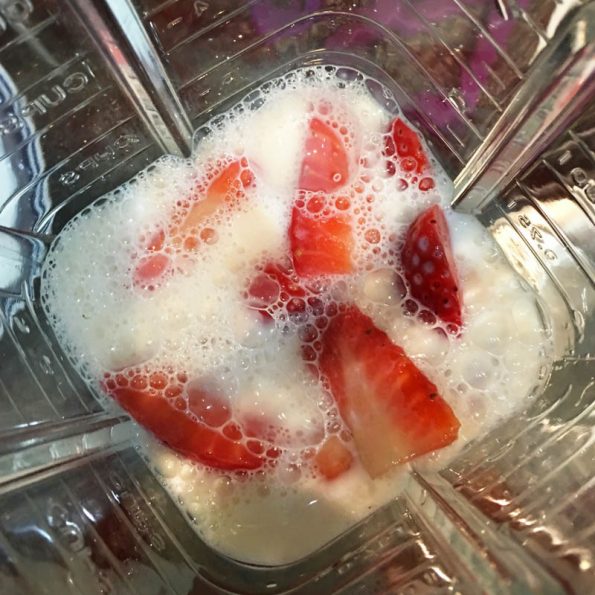 So here is the recipe for this easy, best homemade simple strawberry milkshake recipe.
Makes 2 servings
Ingredients to make simple strawberry milkshake recipe – best easy homemade strawberry milkshake recipe
Fresh strawberries 2 cups
Chilled Whole Milk 1.5 Cup
Strawberry essence a  1 to 2 drops (optional)
Fresh Heavy Cream (or heavy whipped cream) 2 tablespoons
Ice Cubes 2 to 3
Sugar 2 to 3 tablespoons
Instructions to make the best strawberry milkshake at home using the simple strawberry milkshake recipe
Wash the strawberries in clean water and cut the end to remove leaves if any, you can use a strawberry huller to remove the stems easily if you wish.
You can cut the strawberries in halves or more to make the process easier, I always cut the strawberries before I put them into the blender so it is more easily done.
Add all the ingredients to the blender and blend until smooth.
Delicious and fresh strawberry milkshake is ready to serve, you can pour the milkshake from the blender to tall glass cups for serving.
For best results, serve chilled strawberry milkshake so in case you want to save the milkshake for later use, you can refrigerate the milkshake. You can also freeze the prepared milkshake in freezer safe containers for later use.
There are freezer bags which will help you to save the milkshakes in decided portions so you don't have to worry about your milkshake getting spoiled if want to use it at a later time. See the different freezer bags available to buy online.
I have never saved the milkshake for more than a few days, so I can't advise you on how long you can save it in the freezer. However, I am sure you can use it if you quickly freeze it and use within few days ( but I seriously believe you can save for more days but make sure you find this information rightly to avoid any food poison).
When you are ready to drink the milkshake, just move them over to the refrigerator a few minutes before, if necessary, you can lightly blend it again in the blender.
Fresh strawberry milkshake is naturally delicious and colorful with a light pink color, which looks so pretty and lovely. You can enjoy this simple strawberry milkshake recipe on busy mornings before you head out for work or you can enjoy it at your own home whenever you want to have it!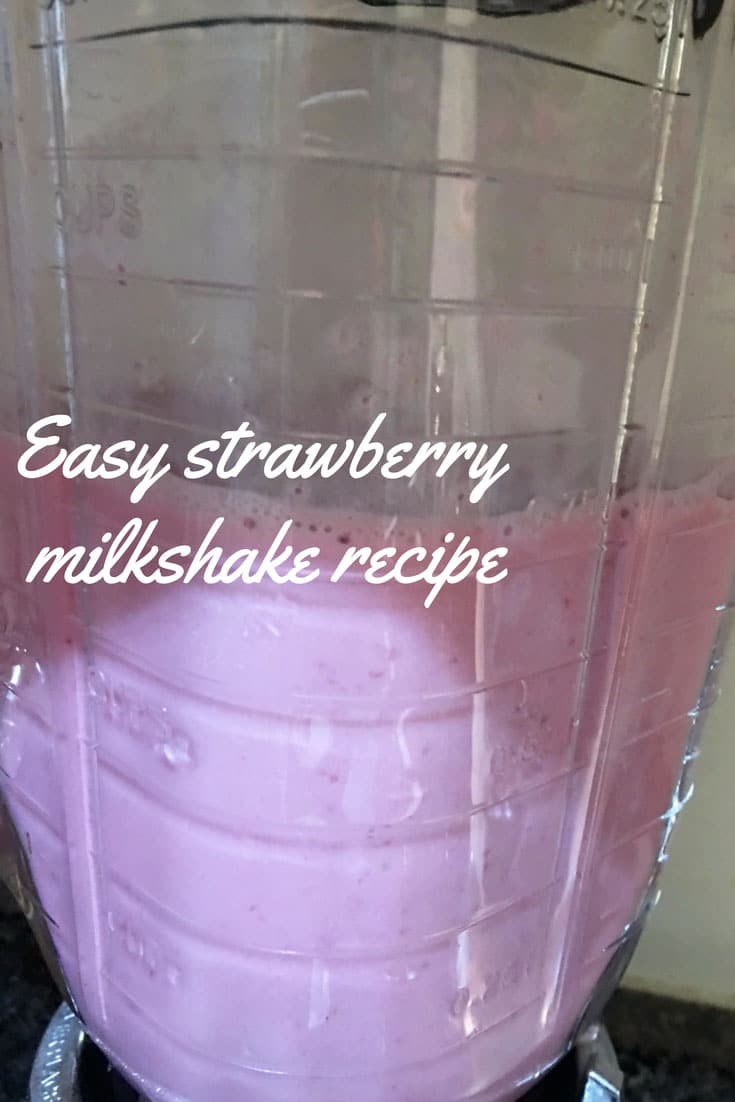 This easy homemade strawberry milkshake is so yummy and easy to make and it is made without ice cream, but feel free to add few spoons of vanilla flavored ice cream or strawberry ice cream to make it more and more delicious and enjoy! You can try this ice cream mix bundle if you like!
You might like to see my post on how to make milkshake without ice cream